Tote Bag Paintings

2016 - present
Gesso and oil on tote bags, nails, wooden stretchers,
27 x 27 cm.


---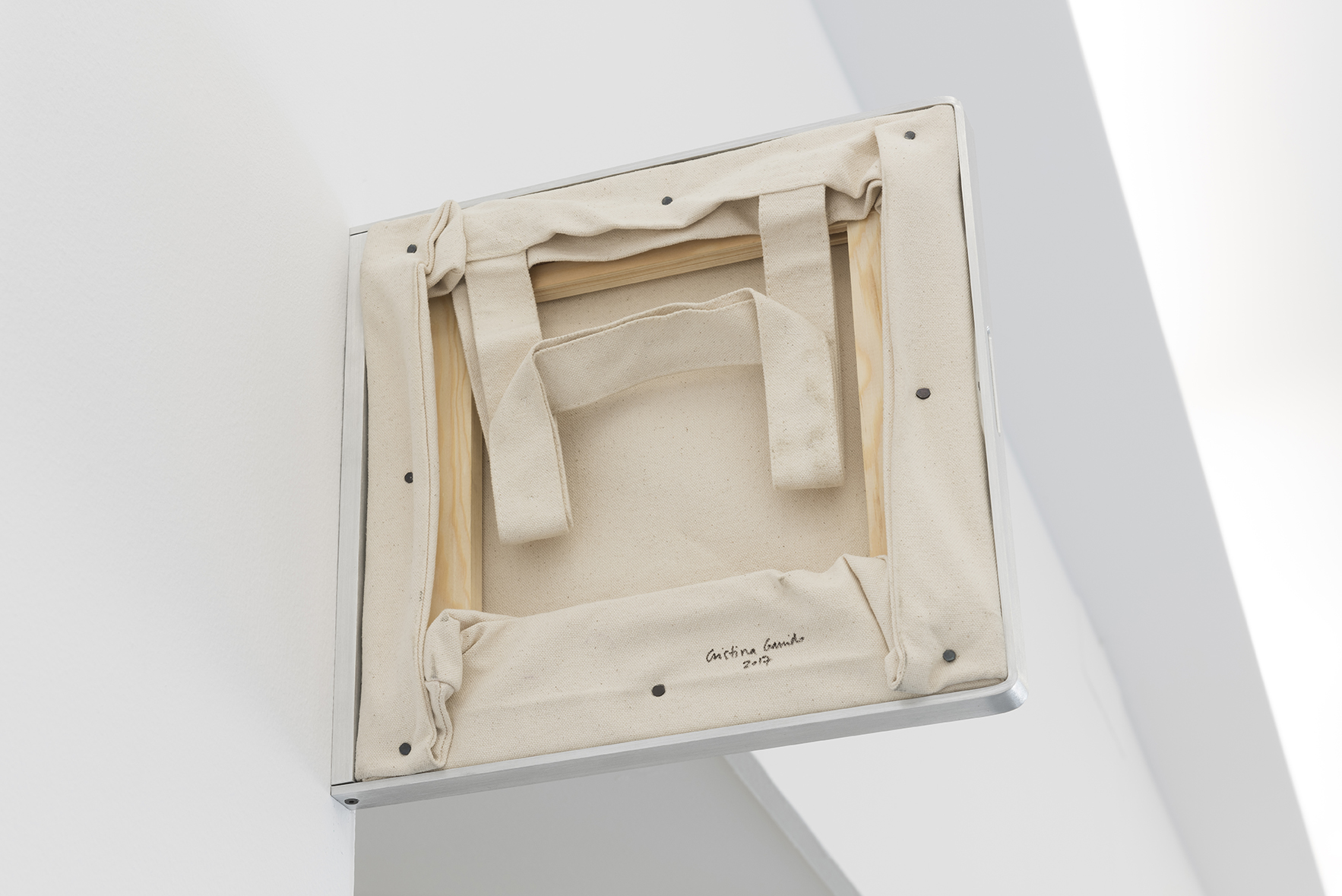 In this project I am using tote bags – an item with use value which is given to actors in the art world, that has a limited life span and is associated with advertising, commerce, circulation and consumption – gathered from international art fairs, museums, galleries or art events, and I take these objects to the realm of painting.
Each of these bags is used as a canvas, prepared in a traditional manner, and the content of each painting is determined by the message on each bag. Their use value is frozen turning them into art objects that reflect on their own subsequent circulation and consumption.


---
CREDITS:
Tote Bag Paintings/ Frieze London (2016) (2016)
Installation views of ARCOMadrid 2018 (Madrid, Spain, 2018) © Art Viewer
Installation views of Boothworks (solo exhibition), The Goma (Madrid, Spain, 2017) © Roberto Ruiz
---