The Social Life of ´Untilled (Liegender Frauenakt)´
2016
Looped digital video HD in vertical monitor,
2´04"


---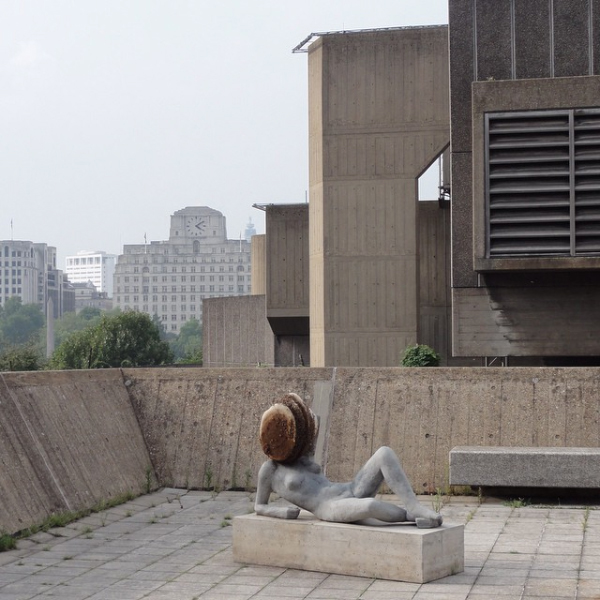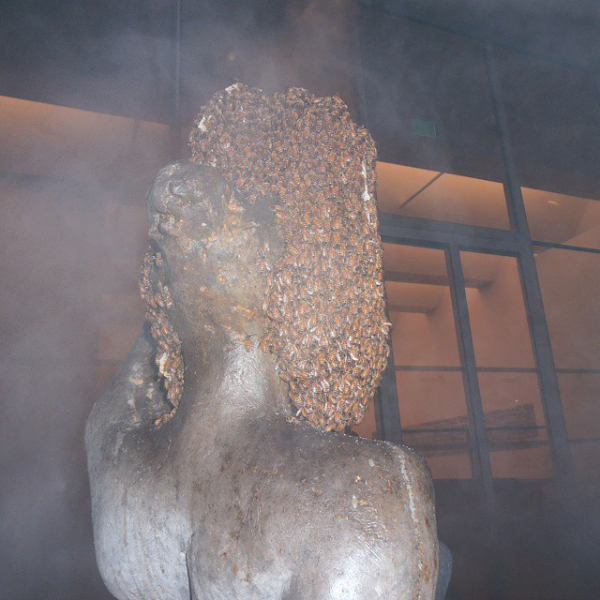 I used the hashtag #pierrehuyghe on Instagram in order to track documentation of the sculpture by the French artist Untilled (Liegender Frauenakt). The photos include the first time it was shown at dOCUMENTA 13 in 2012 as well as its display at different venues in which the exhibition travelled: the Centre Georges Pompidou in Paris, the Museum Ludwig in Cologne, the Hayward Gallery in London, LACMA in Los Angeles and MoMA in New York, where it was acquired as part of its permanent collection.
Compiling 684 images, I created a stop-motion video showing the various angles and scenarios in which the sculpture appeared for almost three years – its social life, as the video's title references. The piece indirectly also reveals changes in the use of Instagram; for example, the use of filters during the app's first years, which then tends to fade over time.

Huyghe´s piece, consisting of a classical sculpture with a beehive in place of head, relates to the term "hive mind", which refers to a decentralized and interconnected collective intelligence. The appropriation of the images produced by the viewers of Huyghe´s piece continues this idea of collective work and shared authorship between artists and the public through technology.


---
CREDITS:
Installation views of Un acuerdo tácito (solo exhibition), Casa Maauad (Mexico City, Mexico, 2016) © PJ Rountree
Video stills
---
---