Boothworks
2017
Single-channel HD digital video, black and white, sound, 16:9,
13´27"
[Centro de Arte Dos de Mayo Collection / ARCO Award for Young Artists 2018]
+
Ultraviolet inkjet prints on aluminium,
21 x 44,5 cm.
---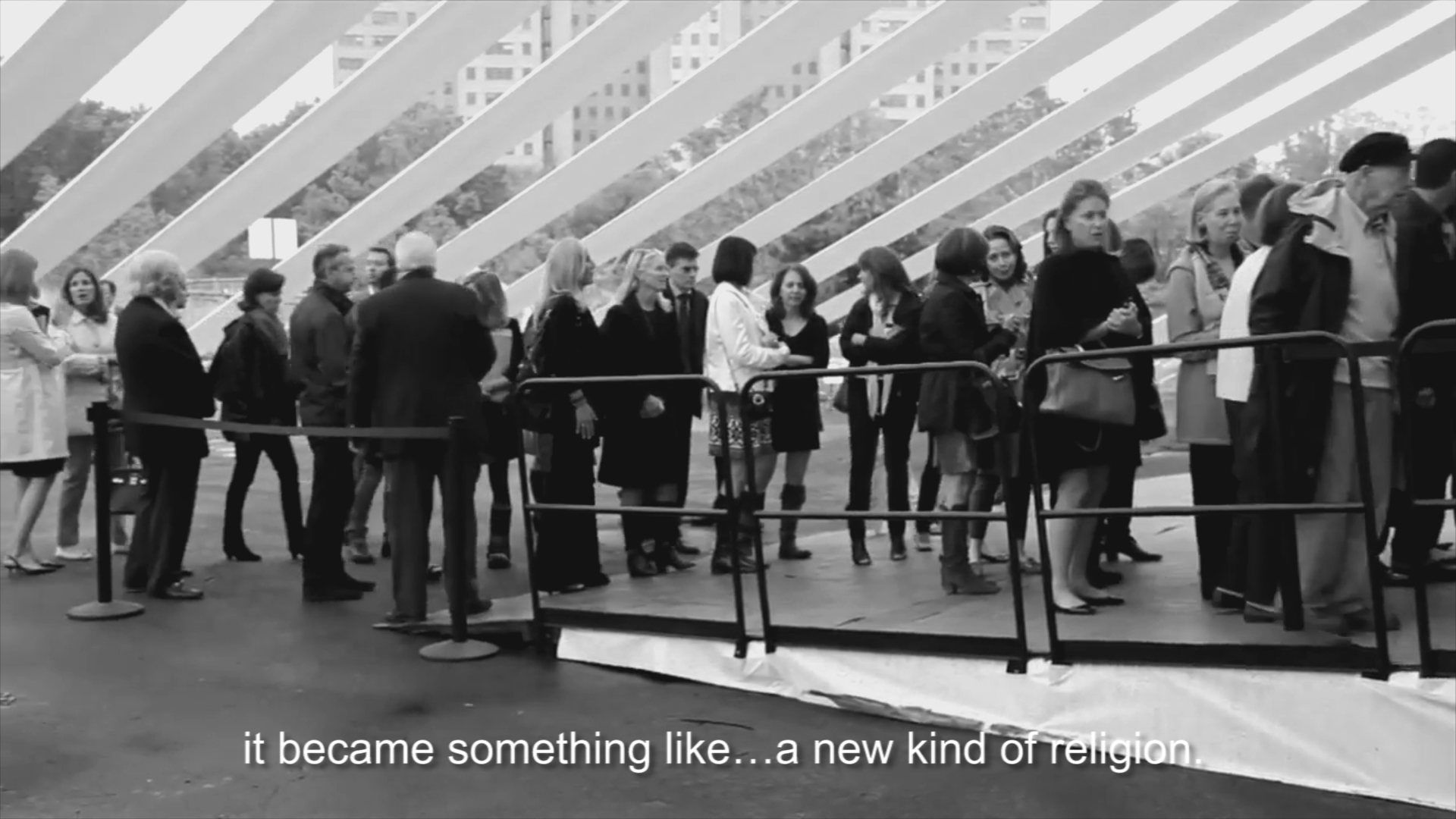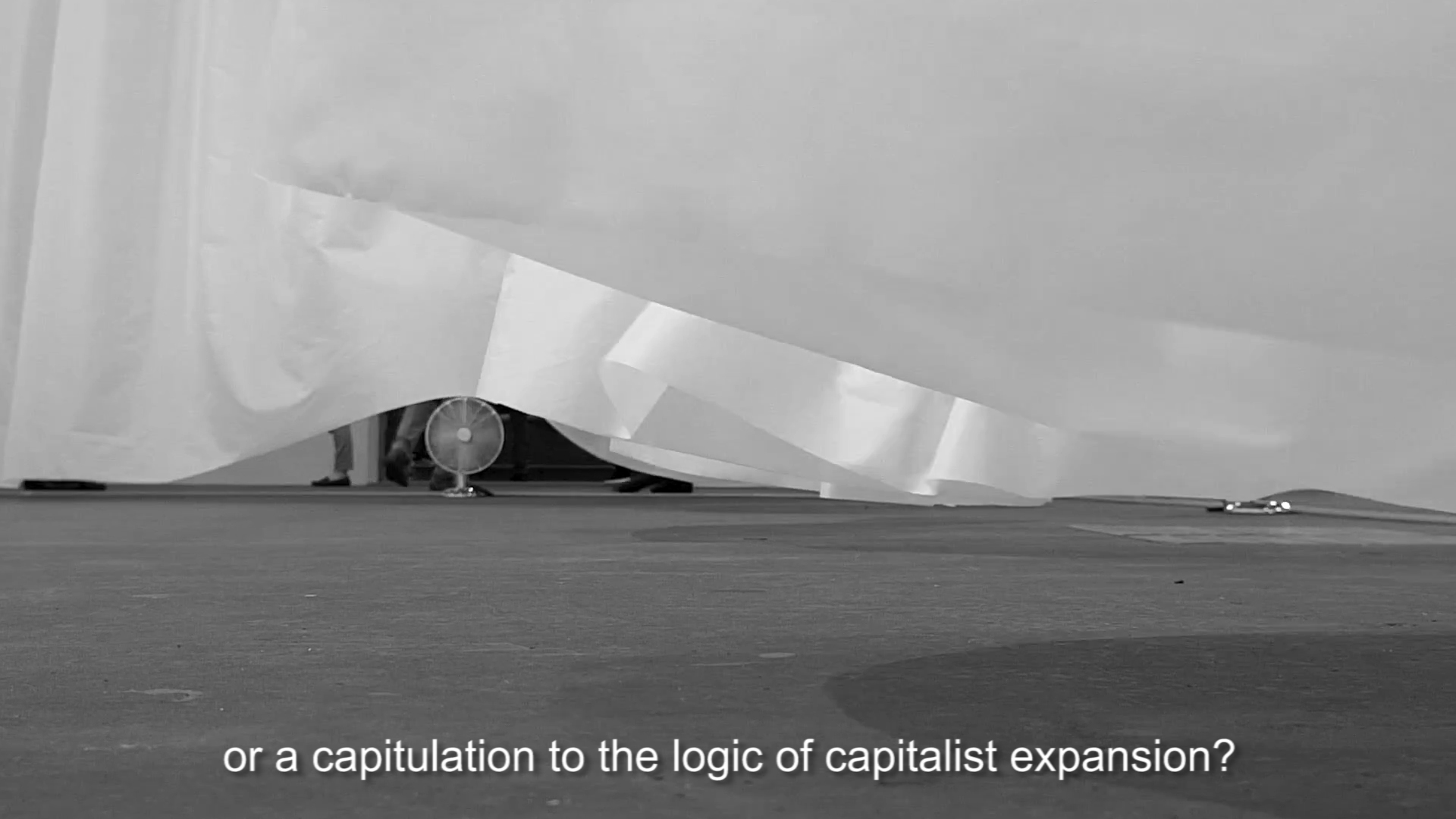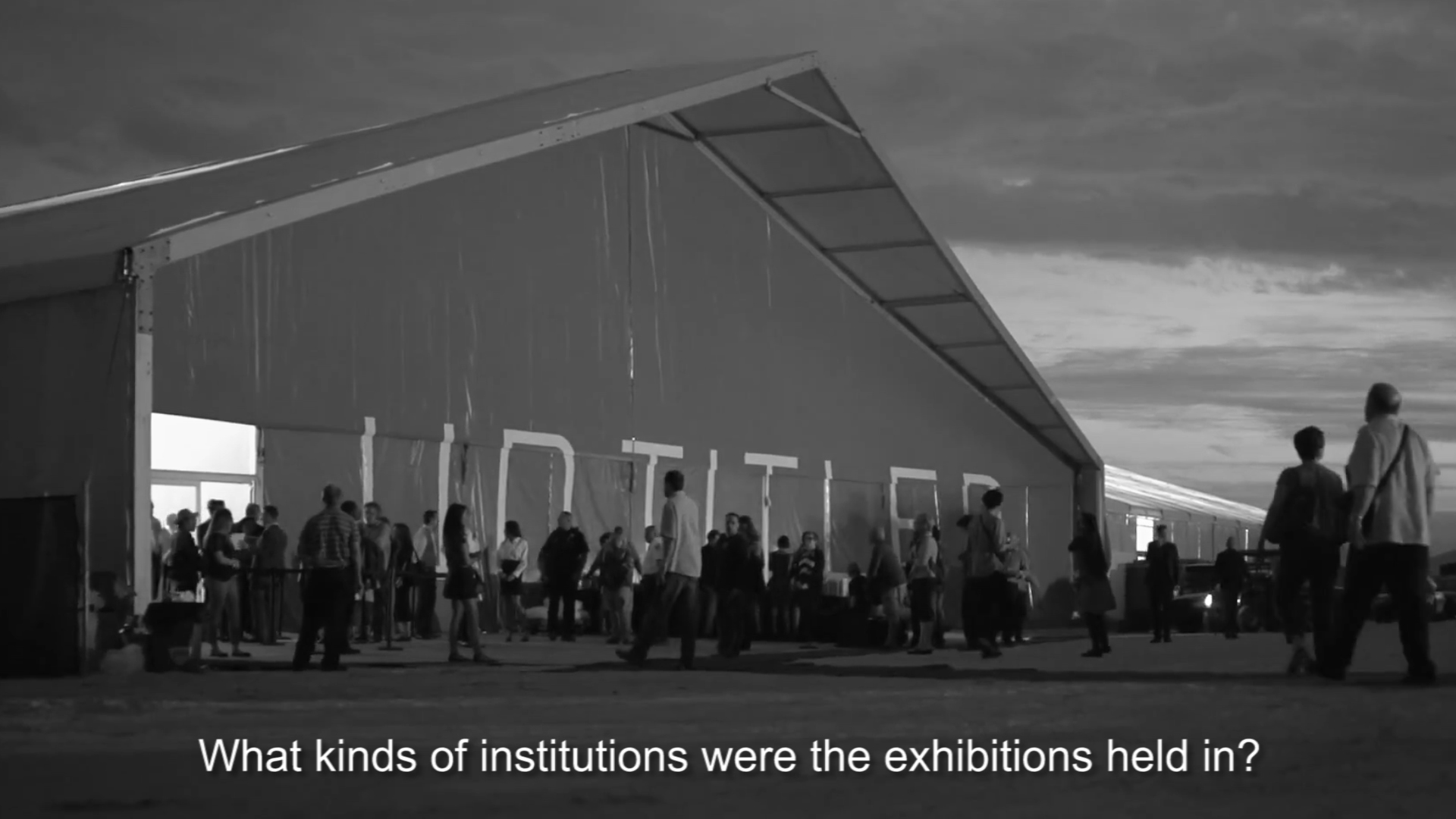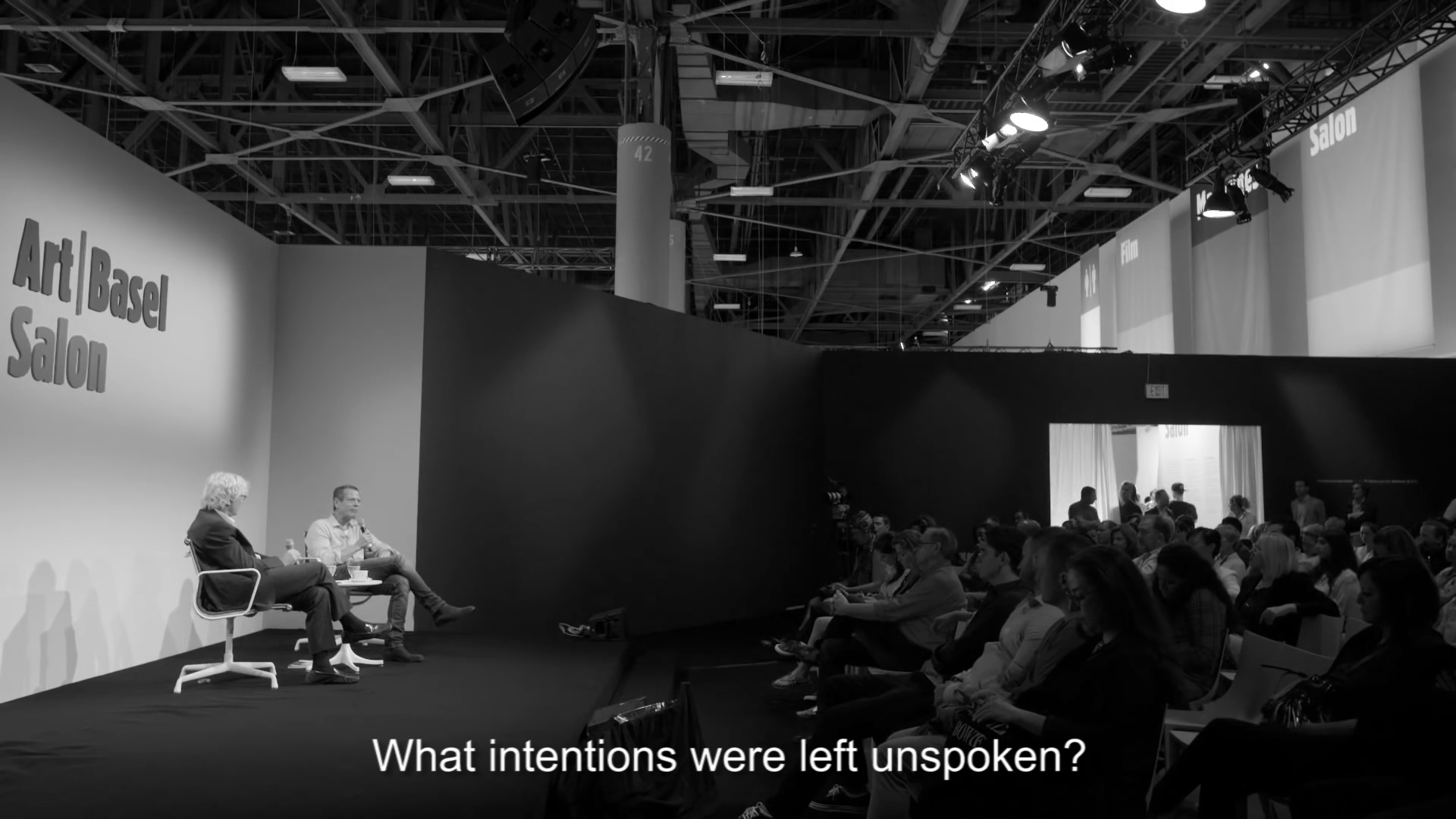 ´The increasing institutional interest in boothwork practices that mobilized the gallery as a discursive narrative demanded an intensive physical mobilization of the galleries to create works in various cities throughout the cosmopolitan art world. Gallerists were traveling more than ever to fulfill boothworks in situ. The extent of this mobilization of the gallery radically redefined the commodity status of the artwork, the nature of artistic authorship, and the art-site relationship.´

Boothworks is a fictional documentary in which a voice off describes, from an uncertain future, an international art form consolidating around the 2010´s. This new art form, carried out by the gallerists of the time, took the gallery booth as an artistic medium and the art fair as its exhibition space. Booth art, as he calls it, was nomadic, portable, `anti-gallery´, ephemeral, performative, site-specific and attempted to resist commodification… However, the narrator problematizes this challenging art form questioning its relationship to capitalism, its social impact, the shift of focus from the art object to its context, the institutional and curatorial aims that promoted these practices and how the figure of the art critic became unnecessary under these new circumstances.
The text is a collage entirely composed by (edited) quotes from well-known art critics, curators, art historians, artists and other artistic agents speaking about conceptual, site-specific, performative, ephemeral art practices from the 60´s and 70´s, such as Lucy Lippard, Miwon Kwon, Germano Celant, Helen Molesworth, Seth Siegelaub or Joseph Kosuth, amongst others.
The visual part of the video was configured by editing video documentation from art fairs and other art events found on the Internet, in platforms such as Vernissage TV.

The project is as well comprised by a series of tridimensional photographic prints on aluminum. In them I formally connected several artworks from the period the texts in the video refer to with images from recent art fairs.

The pieces, displayed on the walls of the exhibition space alongside a set of objects reminiscent of the context of the art fair (a leather chair and a low white table, a jar with flowers, some catalogues of shows I have taken part in, bottles of Perrier, a tablet and a price list of the works), were built using the technique of lenticular print, inviting the viewers to move around the space in the distracted manner of the art fair.


---
CREDITS:
Video excerpt; 3´
Installation views of Boothworks (solo exhibition), The Goma (Madrid, Spain, 2017)
Video stills
Bruce Nauman, Dance or Exercise on the Perimeter of a Square (Square Dance) (1968) / Jhaveri Contemporary, Art Basel Hong Kong (2017)
Robert Smithson, Nonsite (Essen Soil and Mirrors) (1969) / Dominique Lévy, Art BaseI Hong Kong (2015)
Documentation © Roberto Ruiz
---
ABOUT THIS WORK:
︎
Luis Francisco Pérez, Cristina Garrido: Boothworks en la galería The Goma (12/2017). Exhibition review/ Boothworks, The Goma (Madrid, 2017) [Spanish]
︎
Elena Vozmediano
, Cristina Garrido y el arte ferial (12/2017). Exhibition review, published at El Cultural/ Boothworks, The Goma (Madrid, 2017) [Spanish]
︎
Carlos Delgado Mayordomo, Un futuro cercano (12/2017). Exhibition review, published at ABC Cultural/ Boothworks, The Goma (Madrid, 2017) [Spanish]
︎
Bea Espejo, Mercado ferial (12/2017). Exhibition review, published at Babelia/ Boothworks, The Goma (Madrid, 2017) [Spanish]
---