In English, Demonyms are Capitalised
2019
Pigmented inks print on Hahnemühle paper, 308 gr.,
80 x 60 cm.

---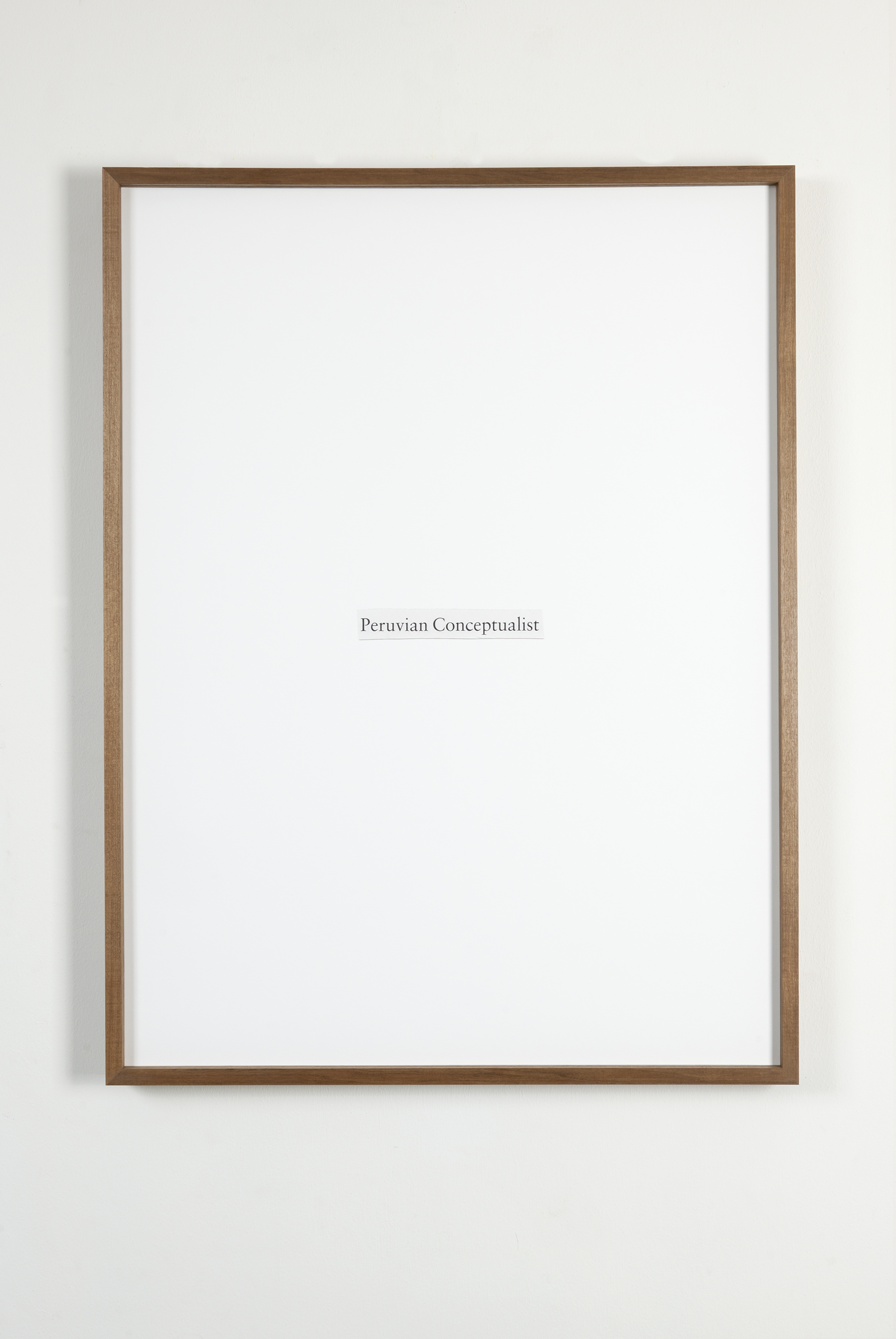 Art and geopolitics. How do we imagine, without seeing it, the work of an artist based in Luanda? What do we expect from a German painting? In this series of works I point out a series of demonyms from different nationalities, associated with words such as artist, painting, sculptor... found in art publications from different periods. The series seeks to question the importance of the artist's nationality when interpreting his/her work and show how these labels operate in its perception – often unevenly depending on the cultural policies of each country – in the current art system.



---
CREDITS:
In English, Demonyms are Capitalised/ German Painting (2019), 80 x 60 cm.
In English, Demonyms are Capitalised/ Artists from the Baltics (2019), 80 x 60 cm.
In English, Demonyms are Capitalised/ American Indian artist (2019), 80 x 60 cm.
In English, Demonyms are Capitalised/ Swiss sculptor (2019), 80 x 60 cm.
In English, Demonyms are Capitalised/ Peruvian Conceptualist (2019), 80 x 60 cm.
In English, Demonyms are Capitalised/ Luanda-based artist (2019), 80 x 60 cm.
Installation view of the presentation of this work at LMNO´s booth, section Present Future, Artissima 2019 © Andrea Rossetti
---